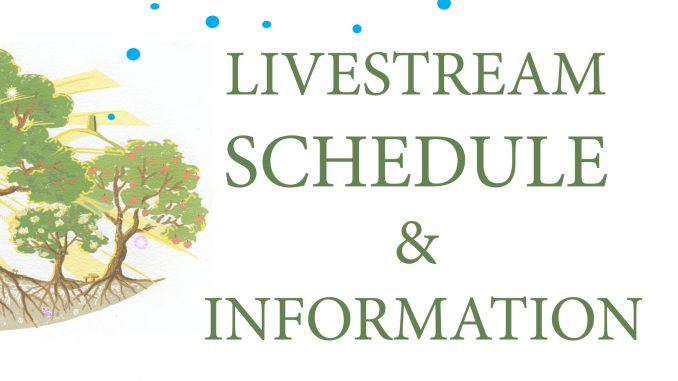 YOU CAN WATCH THE LIVE STREAM DIRECT ON OUR HOME PAGE AT:
www.thetreeconference.com
This Tree Conference will be live-streaming each of the four key speakers and our panel discussion.  Details below: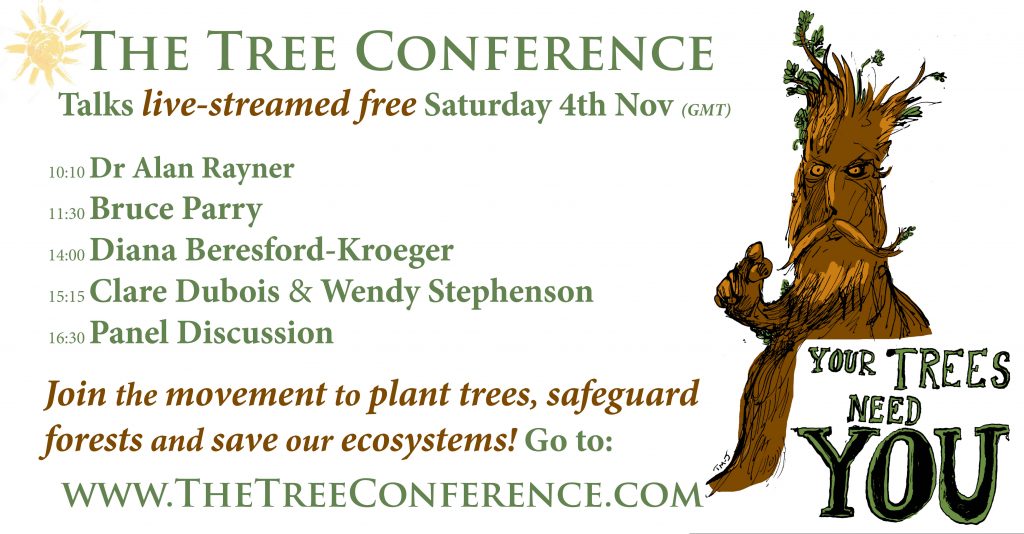 More information on the talk titles and biographies of the speakers are below:
10:10 (GMT) Dr Alan Rayner
Understanding Trees and Fungi as Flowforms
11:30 (GMT) Bruce Parry being interviewed by Adam Hunt
Tree Sentience with excerpts from Bruce's film TAWAI
14:00 (GMT) Diana Beresford-Kroeger
Medicines of the Trees for Somerset
15:15 (GMT) Clare Dubois and Wendy Stephenson
Reforesting the Tropics, the Feminine & the Restorer Species
16:30 (GMT) The Panel Discussion
Prof Sir David Read, Wendy Stephenson, John Tucker of the Woodland Trust and Isla McCloud are hosted by Adam Hunt to discuss strategy around planting in Somerset and the UK, which trees to plant and the state of trees worldwide.
Other filming on the day will be available on YouTube after they have been edited in the following week.
Check out our YouTube playlist to watch relevant films before the event…
… and please get in contact.  We want to hear from you and love and appreciate your interest in these important topics.  You can use the contact form or tweet us at #treeconference
Be part of the event from wherever you are in the world!
All of the live-stream will be free at the point of use thanks to the generous support of Mary Fisher and Seth Tabatznik who wish this content to be freely available.