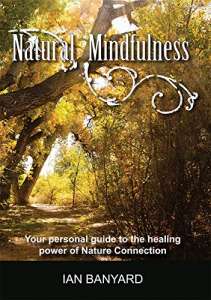 Ian Banyard has created a personal guide to the touch- ing into the healing power of nature connection.
It is an easy-to-use practical guide that o ers a Natural and Mindful path back to nature and our true nature.
Ian will be available to talk about his practical Natural Mindfulness walks and exercises. They are designed to help you relax and reconnect with Nature and your own natural being. His work includes an online video course; Journal pages to record your insights; Scientific research, plus anecdotal evidence from personal nature connection experiences.
To find out more visit