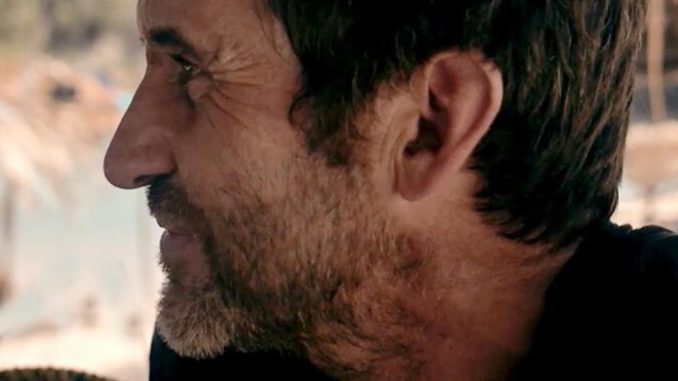 "The Sentience of Trees"
Documentary film maker and explorer
Bruce is currently touring the UK with the release of his new film TAWAI: A Voice from the Forest.  After his BBC2 series Tribe he is known for his support of tribes in far remote areas through Survival International.  His talk is titled The Sentience of Trees in which he will be showing documentary footage of human communication with Trees.  We are very excited about this.  Bruce will also be answering questions on his new film and experiences working with trees, plants and people in the great forests of the world.
The Film
TAWAI is the word the nomadic hunter gatherers of Borneo use to describe their inner feeling of connection to nature. In this dreamy, philosophical and sociological look at life, explorer Bruce Parry travels the world to learn from people living lives very different to our own. From the jungles of Malaysia to the tributaries of the Amazon, TAWAI is a quest for reconnection, providing a powerful voice from the heart of the forest itself.
Sign up for latest news about Bruce Parry's latest film 'Tawai' here
Books by Bruce
Arctic with Bruce Parry: A Journey Around the Arctic Circle to Explore the Lives of People in a Rapidly Changing World
You can buy a copy here
It's the last great wilderness–one of the least developed and most endangered regions of our planet. This full-color companion to a BBC2 series takes us on a seven-month journey around the Arctic with bestselling author Bruce Parry. Traversing Greenland, Canada, Alaska, Russia, and Scandinavia, Parry immerses himself in the lives of fishermen, oil workers, native hunters, bush pilots, miners, firefighters, and scientists–providing a human focus on the cultural and environmental upheavals that are shaking the Arctic today, and which are being felt throughout the globe.
Amazon
In this book Bruce undertakes another epic journey, tracing the 6,000km route of the Amazon river from source to ocean. Along the way Bruce meets the people who live and work there. The truths he discovers are often frightening, but always eye-opening, reminding us that the Amazon's fate touches us all.  Buy here.
Tribe: Adventures in a Changing World
Of which the Sunday Times review says "I don't know anybody who hasn't fallen for the honey-stealing, boar-spearing, goatherding, frog-poison-resisting, hard-partying world-saver Bruce Parry (also increasingly known as 'lovely Bruce')".  This book is available here.
We are so pleased to discover that Bruce is fascinated by, and dedicated to Forests. You can check out more of Bruce's personal website here.