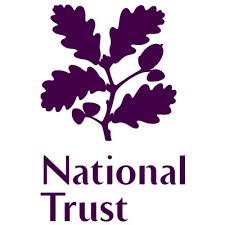 We're a charity founded in 1895 by three people who saw the importance of our nation's heritage and open spaces and wanted to preserve them for everyone to enjoy. More than 120 years later, these values are still at the heart of everything we do. We look after special places throughout England, Wales and Northern Ireland for ever, for everyone.
We look after coastline, forests, woods, fens, beaches, farmland, moorland, islands, archaeological remains, nature reserves, villages, historic houses, gardens, mills and pubs and one of the world's largest art collections. We restore them, protect them and open them up to everyone. For the Trust, conservation has always gone hand-in-hand with public access. We welcome everyone to explore:
775 miles of coastline
Over 248,000 hectares of land
Over 500 historic houses, castles, ancient monuments gardens and parks and nature reserves.
Close to one million objects and works of art
Many of our properties are unable to fund their own permanent preservation. The cost of caring for them is high: our overall conservation project expenditure was £107.1 million in 2015/16. Most of our property is held inalienably, so it can never be sold or developed against our wishes without the consent of Parliament.
We rely on the support of our members, donors and volunteers, as well as income from grant-making bodies and commercial activities such as retail and catering, to look after the places in our care.