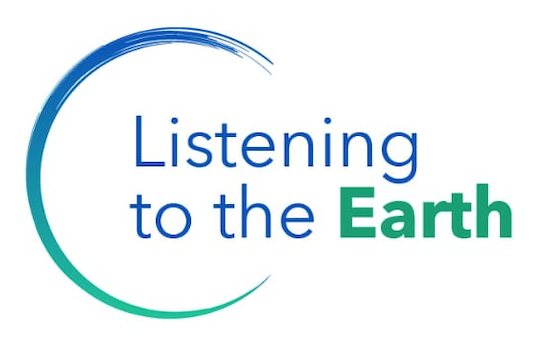 Listening to the Earth is an important group representing a movement that is happening all over the world.  They have come together over a short period of time since the Findhorn Foundation's Climate Change & Consciousness Conference in 2019.
In that time they've held meditations and events around the major global summits and meetings such as the UN Climate Talks.  Their intention has been on supporting the people at those events in their focus around the needs of the planetary community by creating a way that the wider community can bring their prayers and positive intentions onto these international discussions. Now in these times they're supporting all sorts of people to deepen their relationship and practice of listening to the Earth through their weekly meditations from a variety of traditions and their podcast interviews.
The Listening to the Earth movement is inspired by the realisation that to restore the health of our planet, we need to be guided not only by our heads and scientific knowledge, but also by our hearts and the greater consciousness that animates all life. We also need to draw from the power that comes from minds and hearts connecting with one another for a common purpose in a spirit of love and compassion.
The change we need to see requires policies to be energized by environmental activism and guided by the consciousness of our inter-connectedness with the Earth. It is time to bring the three together.
The objectives of Listening to the Earth are to:
Restore our innate relationship with Nature, engendering a shift from being consumers of Nature to consciously living in harmony with the Earth.
Infuse high level political events on climate with positive and compassionate energy and influence outcomes positively through the power of collective concentration
Raise awareness about political events on Climate
Strengthen connections between networks advocating for a harmonious relationship between humans and nature.
To find out more about the Listening to the Earth group, their weekly online meditations on Sunday at 9pm CET, 8pm UK time or their podcast series go to listeningtotheearth.world.