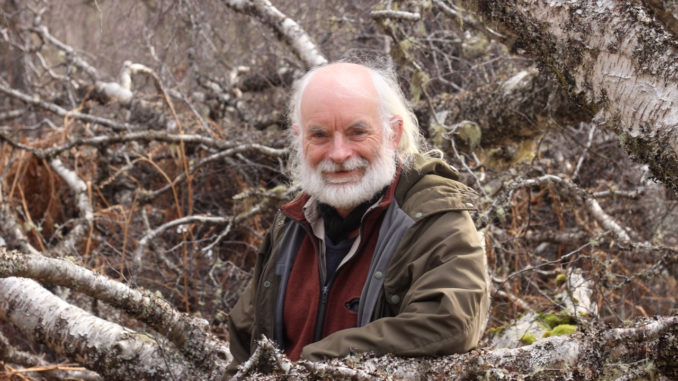 Pretty much the whole conference has been tailored to support Alan Watson Featherstone to be able to attend!  Down from his home in Findhorn, Alan is an ecologist, nature photographer and a pioneer of landscape regeneration.  In 1986 he founded Trees for Life and, as Executive Director, oversaw the restoration of Scotland's Caledonian Forest for nearly 30 years.  Their 10,000 acre Dundreggan Estate in Glenmoriston as its flagship project for native woodland recovery.
There is so much he could talk about, the practical experience of working with rewilding in difficult conditions, the people-power, communities and volunteers that have supporting large-scale planting in northern latitudes and not to mention tree species selection and the effects of deer!
Personally we've been really touched by how, as a young man, he received this vision for his life's work and now, a little bit older, and together with a great many people, what they have achieved.
This year's talk at the Tree Conference will focus on:
Ecosystem Restoration and the Age of Restoration.
This is timed to support the united global effort centred around UN's Decade of Ecosystem Restoration from 2021 – 2030.
Alan's guidance to understand what this means practically will include examples from Scotland and other sites around the world alongside a good look at potential applications in countries like Greenland.  With the ice-sheets are retreating and a deep call from the Inuit for support for the landscape and the training of their youth, we'll discussing if it's possible to hold in the huge deposits of methane under the permafrost with a layer of ground cover.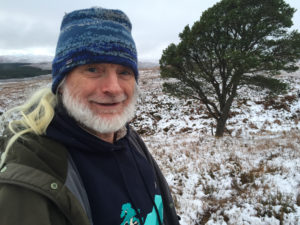 Alan also founded the Restoring the Earth project, to promote the restoration of the planet's degraded ecosystems as the most important task for humanity in the 21st century.