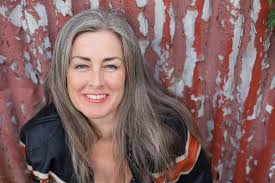 One Law to Protect The Earth – International Roadmap to Earth Protection and Climate Justice
Polly Higgins is a pioneer; since stepping down from her legal practice as a court advocate, she  devotes her time to one client – the Earth.
Her work is groundbreaking: internationally, she is the lead advocate for and expert on ecocide crime, award-winning author of Eradicating Ecocide, creator of the first ever non-commercial global trust fund for Earth Protectors, generator of change-making Earth protecting laws and a driving force behind the expansion of a 'rights based' narrative towards a 'duties and responsibilities' based governance model.
She is the co-founder of Ecological Defence Integrity, based in Stroud (UK), where her team run all core operations. Non-profit Ecological Defence Integrity was established in response to the recognition that new law for the Earth requires a far wider base of support than most governments will provide. Ecological Defence Integrity administers Mission Lifeforce – an unprecedented global funding platform created to fund ecocide law.
At the UK level, Polly works with activists who seek to protect their communities and land from serious harm, and increasingly are facing criminal charges. Polly and team provide free assistance and court document preparation to these frontline protectors who, like the Quakers before them, wish to give testimony in court on point of conscience – as Conscientious Protectors, presenting innovative legal submissions under Article 9 of the European Convention of Human Rights (Right to Freedom of Conscience) until new precedents are established in criminal courts.
AWARDS
Polly has garnered a number of awards for her work advocating for a law of Ecocide. She received an Honoris Causa Doctorate from Business School Lausanne 2013; in the same year she became the Honorary Arne Naess Professor at Oslo University. Her first book, Eradicating Ecocide, won the Peoples Book Prize in 2011 (updated 2nd edition, September 2015). In November 2015 VPRO (Dutch BBC) featured a documentary about her work, called Advocate for the Earth. She is ranked as No.35 in Salt magazine's 2016 Top 100 Inspiring Women of the world list, was the 2016 recipient of Polarbröd's Utstickarpriset for Future Leadership, and the 2017 prizewinner of the Slovakian Ekotopfilm Award.
INTERNATIONAL ADVISORY WORK
Polly leads an international Ecocide criminal law response team of lawyers, forensic experts and former judges who assist nation States that lack the financial backing of western nations. Applying an international 'duties and responsibilities' based governance model, and coordinating experts from legal, forensic and environmental security backgrounds, briefing sessions are provided to climate vulnerable States on climate and ecological ecocide crime. Based in the UK, the Netherlands, Spain and the US, the Ecocide law response team operate as independent advisors. The team are not paid by nation States; each team-member offers their time freely and pro-bono.
ECOCIDE LAW ADVOCATE
Ecocide law seeks to re-balance the greatest injustice of our time; the lack of a legal duty of care. Existing duties prioritise profit. Profit that arises out of ecocide has long-term, significant adverse consequences; at present it is not a crime to cause extensive damage, destruction to or loss of ecosystems.  As a result, dangerous industrial activity continues unabated and the knock-on impact of loss and damage remains unaddressed.
In April 2010 a fully drafted proposal was submitted into the United Nations. Since then, Polly Higgins brought together many experts and has advised many governments, NGO's, the UN and other related organisations on Ecocide law. She has spoken throughout the world at all levels; political, economic and ecological. The author of three books; her first, Eradicating Ecocide, garnered the award The Peoples Book of the Year (2011).  She is a UK based Barrister (she no longer practices in court), International lawyer and world renowned Ecocide law expert.
Polly's award-winning book Eradicating Ecocide: laws and governance to prevent the destruction of our planet (1st Ed 2010, 2nd Ed 2015) – sets out her full proposal that was submitted to the United Nations. Her second book, Earth is our Business (pub. 2012), takes a deeper look at how Ecocide law shall play out for business and includes the draft Ecocide Act and indictments that were used in the mock Ecocide trial held in the UK Supreme Court in 2011. Polly was named one of the World's Top 10 Visionary Thinkers by the Ecologist and celebrated as The Planet's Lawyer by the 2010 Change Awards. Amongst many of her keynote speeches, she delivered the 2012 50th anniversary Rachel Carson Memorial Lecture. You can read a recent article about Ecocide here: The duty to care for our common home.
To read more about Polly, please visit her website: www.pollyhiggins.com.