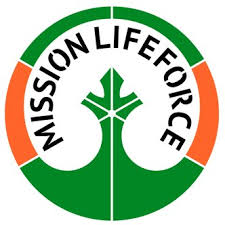 Mission LifeForce is a growing international movement of legal Earth Protectors – people who care about protecting the Earth – who are signatories to a legal document, the Earth Protectors Trust Fund document.
OUR VISION
To align the force of law with the force of life – bringing international law into alignment with a universally recognised moral code of respect, peace and a duty of care for all life. We all know in our hearts that serious harm to our Earth is wrong – it is already a matter of conscience. Now it is time to make it a matter of law.
WHY BECOME A LEGAL EARTH PROTECTOR?
Because this is a legacy mission like no other.  Because with a law in place to steer major polluters away from ecocide, other wonderful initiatives to protect our Earth can finally reach their true potential.
Signing the Trust Fund document and becoming an Earth Protector in law (Trustee of the Earth) is easy and completely free of ongoing obligations or liabilities, yet very powerful:
Fund a law establishing ECOCIDE as an international crime– putting an end to state-sanctioned industrial immunity and safeguarding our Earth for future generations
Empower small, climate-vulnerable States who have the incentive – and the ability – to amend international law in this way (but not the funds)
If you are an activist, gain an additional legal defence in a court of law as a conscientious protector.
To get involved and sign up visit www.missionlifeforce.org
HOW DOES IT WORK?
Watch the animation below for all you need to know in 2.5 minutes, or scroll down for an illustrated summary.