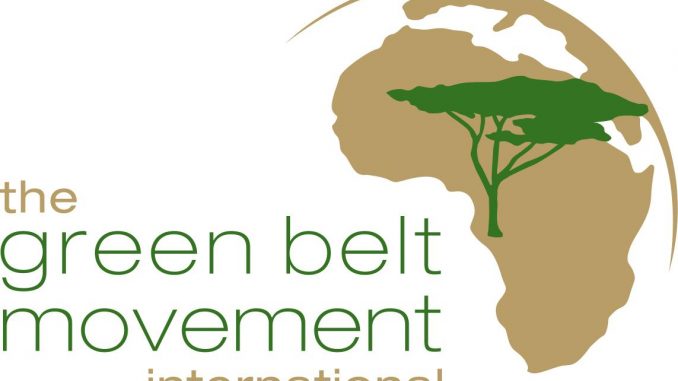 The Green Belt Movement (GBM) has four main areas of activity— Tree Planting and Water Harvesting, Climate Change, Mainstream Advocacy, Gender Livelihood and Advocacy. Each area of work builds on and informs the others.
Tree Planting and Water Harvesting: Using GBM's Watershed Based Approach, communities help to conserve biodiversity, restore ecosystems, and reduce the impact of climate change. GBM relies on its network of over 4000 community groups to deliver its watershed based approach. Our core values of volunteering in-service to your community help to inspire protection of public spaces for present and future generations.
Climate Change: Current climate change policies and actions in Kenya, and world-over, do not provide effective support for community engagement in decision making, nor sustainable livelihoods and environmental conservation. It is because of this that the Green Belt Movement (GBM) has a Climate Change Program that aims at strengthening the understanding and capacity of rural communities to take action against climate change. As well as raise awareness nationally on the role of local communities and forests in tackling climate change.
Mainstream Advocacy: We continue advocating for greater political accountability and the expansion of democratic space in Kenya. GBM has called for, time and time again, an end to land grabbing, deforestation and corruption.
Gender Livelihood and Advocacy: GBM combines a grassroots approach with international advocacy. At the grassroots level, GBM's goal is to create climate resilient communities through restoration and protection of forest watersheds, and the creation of sustainable livelihoods for communities in Kenya and across Africa. GBM's approach empowers communities to take action against climate change, the impacts of which are already being witnessed across Africa, through food security and water harvesting activities (adaptation) and planting the appropriate trees in appropriate places (mitigation). At the international level, GBM advocates for environmental policy that ensures the protection of natural forests and community rights, especially communities living close to and in forest ecosystems in sub-Saharan Africa and the Congo Basin Rainforest Ecosystem.
To find out more visit: