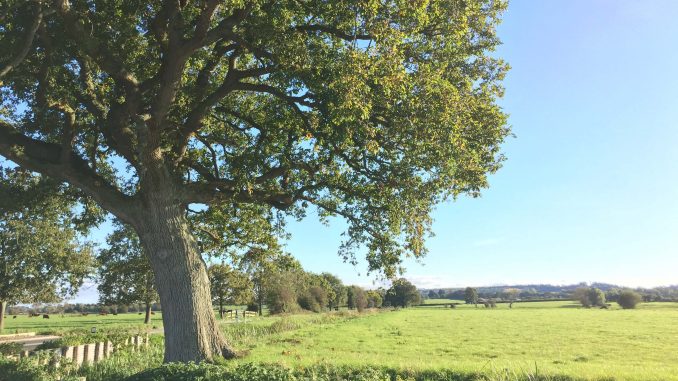 As groups like the local wildlife trusts, RSPB, Royal Horticultural Society and many pollinator groups can tell you, your contribution of supporting growing pollinator friendly flowers and flowering trees is incredibly important at this time.
It's not necessary for it to be tidy and well kept for a garden to be of great benefit.  In fact many in the re-wilding movement would say the best thing you can do it let your garden revert back to nature and ensure there are holes in the fences for hedgehogs and piles of pots and wood for insects.
You need not assume that fungi around your tree is necessarily a bad thing either.  Dr Alan Raynor's talk will highlight the natural life and death cycles of trees and fungi and the home that a dead tree can create for a multitude of other lives.
None the less, the trees near you, in your garden, on your street, in the local woods, schools and car parks all benefit from your loving attention. 
Being aware of their health and needs, the local water table level, appropriate times for pruning and also connecting to them through your love of them is gratefully received by the trees themselves.
Gone are the days where being called a tree hugger is any reason to incur social derision.  Especially when we are discovering the long term memory of tree root structures acting like brains and the responses to emotion felt by plants.  Even before we needed to have permission by science proving anything, the grace and majesty, the calming and grounding and the love we feel around trees is a testament to a reciprocal relationship.