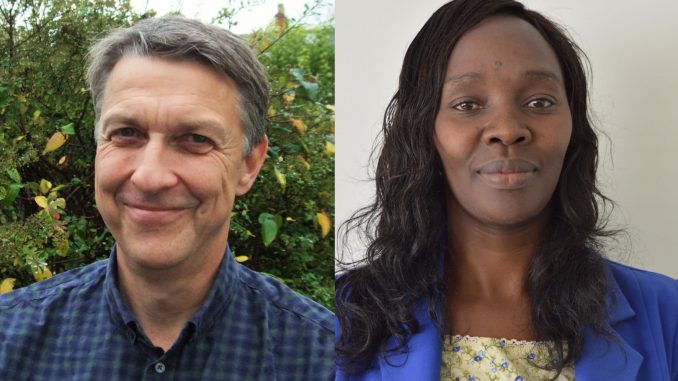 International Tree Foundation: UK Citizen-led Planting, Re-imaging the Somerset Levels & their work in Africa
14:45 a brief introduction
International Tree Foundation works with communities in Africa and the UK to carry out sustainable community forestry projects which protect, regenerate and cultivate trees and forests to conserve habitats rich in biodiversity and to enhance human and environmental well-being.  They have innovative projects around citizen-led increase of tree cover here in the UK including their primary school TreePower program and recently holding a Tree Conference in Sheffield to support the community there.
 Andy is also working with the Re-imagining the Somerset Levels project and will explain more about it and their up and coming Tree Conference to support local strategy.
International Tree Foundation is now the parent charity of the Tree Conference Network and we are delighted to be working with them on our shared objectives.
Andy joined International Tree Foundation (ITF) in 2012. He has a varied background as an educator and manager in the fields of global education, community development, equalities and campaigns for environmental and social justice.
Andy has written global learning materials for schools in African and European countries on the environment, gender and health. Andy has a PGCE in Community Education and an MA in Development Education, and researched the role of global corporations in relation to human and planetary well-being. On a visit to Mount Kenya in 2013 Andy was inspired with the idea for ITF's centenary campaign, 20 Million Trees for Kenya's Forests.
He will be joined onstage by Teresa Gitong.  As an environmentalist, Teresa has over ten years' experience of empowering community based organisations in environmental management. This includes forest and water resource management, community mobilisation and empowerment, re- source mobilisation and gender integration in natural resource management. Teresa holds a Master's Degree in Project Planning and Management from the University of Nairobi, and a bachelor's degree in Environmental Science.
Teresa says that "leading ITF's most ambitious project – 20 Million Trees for Kenya's Forests – is my dream come true".
www.internationaltreefoundation.org