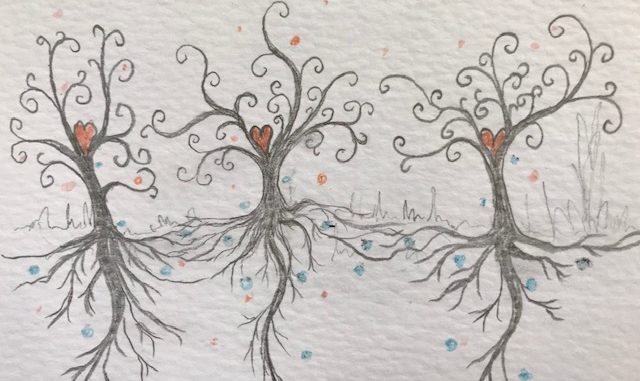 The Tree Conference on Saturday 2nd May is going ahead!
Greetings,

We really hope this email finds you and your families well.  This is an enormously challenging time for so many people and the Tree Conference stands in solidarity with all of the health care professionals, those dealing with the symptoms of corona virus, people caring for those that are poorly and huge numbers of people who's lives are facing extraordinary change at this time.
Further to those unprecedented changes unfolding in the world around us we've been thinking about the relevance of the Tree Conference.  What can we do to support you?
We are proposing to continue with the conference on Saturday, 2nd May, 2020 by holding it has an online conference event.
There are some huge advantages to this approach:
You can join from home rather than risk travel to Cambridge and being in a group setting.

There is some great functionality that allows you still to ask the questions you need to ask of our speakers and be able to connect with other people joining the conference on May 2nd.

Many of our partner organisations have international membership, so this shift to an online conference allows us to better support their members in countries outside the UK, therefore bringing in a wider more diverse audience.

If we're all going to be based at home it would be really positive to find ways of gathering online, meeting people, receive news and having the conversations that we need to have. 

We can also make sure that your up to date in what's going on in terms of the global climate discussions.

We're excited by creating this new way of working to unite people in this difficult time and are going to be very active in facilitating the community aspect around it.
Joining the event will be by donation.  There will be a suggested contribution to cover costs hosting the conference online.  At the same time we are very conscious that some peoples jobs and finances are seriously challenged at the moment.  We want to make participating in the conference possible for anyone who wishes to participate.  Therefore we are not barring access to the conference to those that cannot afford to donate at this time. Please bear with us while we change around our ticketing options and website to reflect this shift in approach.
To register your interest please sign up to the newsletter on the right hand side of this page.
Anyone who has already bought tickets will be contacted directly.
We'd love to hear your feedback, any suggestions you'd like to make and welcome any offers to volunteer for the moderation of break out discussions on the day. Please feel really welcome to contact us.

Sending lots of love,
Suzi and the Tree Conference team