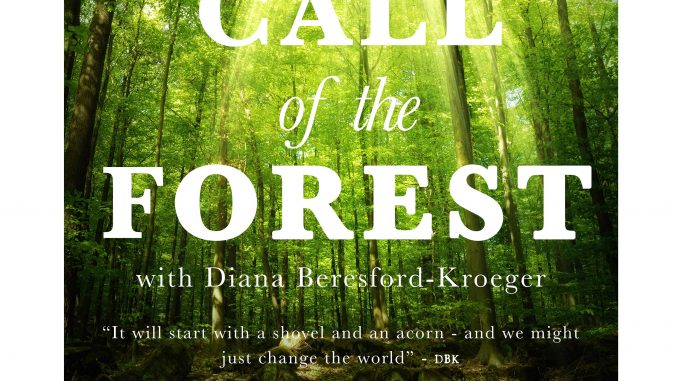 On Thursday 26th October at the Red Brick Building at 7.30 there will be a showing of Diana's Call of the Forest.
The film has been produced in Canada with TreeSpeak Films and Merit Motion Pictures and directed by Jeff Kaye.  It's a really big deal because Diana is a really big deal.  She has made lots of 'discoveries' about the bio-chemical and medicinal properties of species of trees.  You can read more in the biography for Diana's talk at the Tree Conference.  Of course they're not really discoveries because the trees have been providing these services and people working with them for a very long time, but because Diana is able to express these wisdoms using the language of modern science she's able to open the eyes of the scientific community to the gifts of trees.
In this film Diana also interviews and explains some of her favourite bits of tree science from around the world and presents solutions to how we can be working globally that the Tree Conference wants to highlight and support.
We are delighted to be involved in creating access to this important documentary which you can find out more about at calloftheforest.ca.
You can access tickets through the Red Brick Building ticket page or turn up on the day.