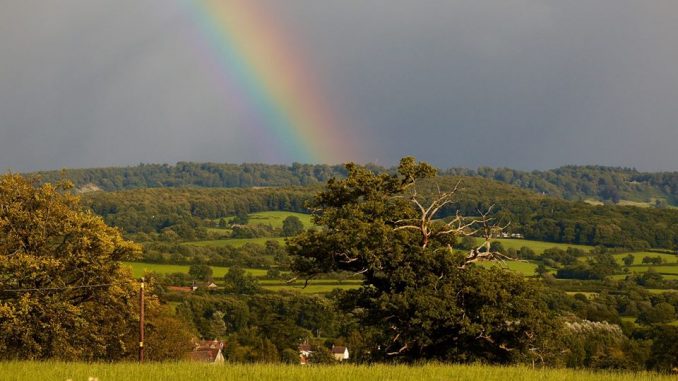 Reviving Selwood Forest
From the Saxon Sealhwudu or 'Sallow Wood' (from the Willow that proliferated in its marshy vales and in some areas still does) – stretched from Bruton in the west to Warminster in the east, and north of Frome to Shaftesbury in the south, covering an area some 10 by 30 miles across the Somerset/Wiltshire border, according to John Leland – antiquary to Henry VIII – who visited in 1540.
As with most forests, Selwood consisted of a mixture of wooded and more open tree-scapes, marsh and field, and coupled with the high contour of the land running north to south, provided a natural geo-physical border to the west. The British knew it as Coit Mawr – The Great Wood – and it was the site of several important historic battles.
Often described as a 'dense forest of damp oak-wood', the forest was in part responsible for delaying western Saxon advancement on the British in the sixth century for up to 100 years, sited as it was on the British western frontier.
By 1086, Selwood was under Norman Forest Law, primarily enclosed to protect the King's deer for the royal hunt, making life very difficult for the local populace in the process. Selwood remained under Forest Law until the disaforestation in 1630, when large parts were turned over to arable and pasture.
Ancient trees from the medieval period are still extant – living links to Selwood Forest's history – notably in the grounds of its manorial estates where they have had the time and space to survive.
Reviving Selwood Forest
Julian Hight has catalogued many of Selwood's most ancient trees – surviving remnants of the ancient forest – collected their acorns and grown seedlings from them. From 2017 they are being planted out close to their parent trees to continue the genepool – heritage trees from historic oaks – as part of the Reviving Selwood Forest project. Historic trees have been planted within earshot of their parent trees at Longleat and green spaces in Frome. Other confirmed sites include ; Hauser & Wirth Gallery, Bruton and Southwick Country Park.