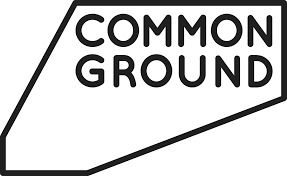 Common Ground is charity based in Dorset, which has been at the forefront of community conservation and environmental education in England for the last thirty years. We are not a think tank or political pressure group. We are a small, grassroots organisation that collaborate openly to reconnect people with nature and inspires communities to become responsible for their local environment. We believe that enjoying where you live and celebrating the connections people have with the wildlife and landscape on their doorstep, is at the root of meaningful conservation. We want to build identity and pride in the particularity of places and support different communities in creating a quality of life which is more sensitive to nature, is more caring of the buildings and landscapes which express our continuing history, harbours our memories, and perpetuates knowledge of ordinary lives and local culture. With the right tools, people can uncover intimate attachments to places for themselves, developing the kind of enjoyment and resolve that strengthens community resilience and cohesion in uncertain times.
Common Ground was founded in 1983 by Sue Clifford, Angela King and the writer Roger Deakin, with the idea of Local Distinctiveness at its heart. Projects like Apple Day, New Milestones, Parish Maps, Tree Dressing and Community Woodlands have captured the imagination of hundreds of communities all over the country and continue to unearth very strong feelings of attachment and belonging, to local history, to language, nature, architecture, folklore, and to the landscape of places.
Conservation and climate change can feel distanced from our day-to-day lives, problems that need solving elsewhere. But if we look closely at the landscapes nearby or observe the wildlife on our doorstep, however ordinary, we start to realise just how much of this life and history deserves our attention. These everyday animals, commonplace plants and familiar landscapes are so easily overlooked but are often the things that mean the most, imbued as they are with personal affection and meaning, expressing that age-old intertwining of human life and the natural world. Drystone walls, hedges and field names. A nearby holloway, an orchard or neglected woodland. The colour of a local stone in the high street, the journey of a river through both rural and urban places, wildlife ponds and green spaces, garden birds, suburban kestrels and wildflowers growing on railway embankments: we should celebrate this wildlife and these landscapes in our back gardens and on our doorsteps, and keep them part of our daily lives to ensure they do not become vulnerable to climate change and the footloose excesses of development.
People can make a positive difference to their own localities. Our intention today, as it was thirty years ago, is to connect people with their local environment through music, art exhibitions, film-making, publishing, community gatherings and education, creating the inspiration and some of the tools that can help communities make meaningful, long-lasting connections with their home ground. We believe that caring for our everyday surroundings, our animal neighbours, and attaching ourselves to place in this way is essential to our identity and can empower communities to express themselves and take action in resourceful, imaginative and inclusive ways.
To find out more visit: https://www.commonground.org.uk