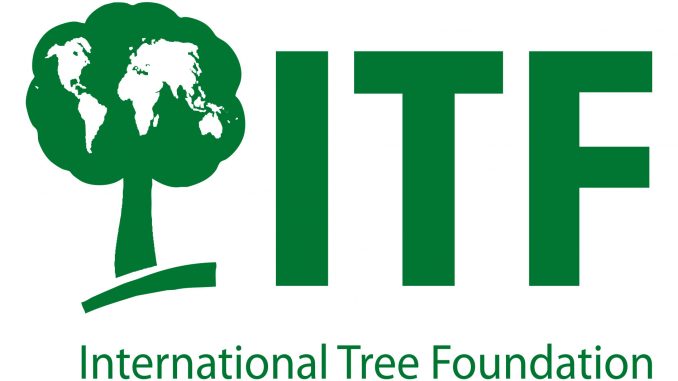 The Tree Conference is now working as a project under the parent charitable status of  International Tree Foundation.  We have shared charitable objectives including:
Supporting citizen-led reforestation and afforestation.
Developing educational resources to support Secondary Schools and young adults.
Promoting the love of trees.
International Tree Foundation (ITF) works with communities in Africa and the UK to carry out sustainable community forestry projects which protect, regenerate and cultivate trees and forests to conserve habitats rich in biodiversity and to enhance human and environmental well-being.
ITF are also working closely with the partners TreeSisters in projects in Kenya.
ITF has a remarkable history dating all the way back to 1922, when what would become of a global tree planting movement began in Kenya with Watu wa Miti (People of the Trees).  Established in the UK in the 1924 by Richard 'St Barbe' Baker ITF was formally called the Men of the Trees.  They instigated the concept and practice of community forestry.  This model spread around the world and has inspired communities to plant an estimated 26 billion trees.
An excellent book about Richard 'St Barbe' Baker has recently been published by Paul Hanley titled Man of the Trees: Richard St. Barbe Baker, the First Global Conservationist.
ITF work with local communities in Africa and the UK to increase awareness of the value of trees, grow and regenerate trees and forest habitats rich in biodiversity that improve livelihoods and well-being.
To find out more visit:  International Tree Foundation
At the 2018 Tree Conference in Frome we were joined by their CEO Andy Egan and formidable representative of their Kenyan work Teresa Gitonga for an excellent presentation of their community work.
We also feature their work in our educational section because they have some very good resources for use in schools.