The most recent Tree Conference was online in 2020
View on YouTube
Author of twelve books exploring ways to deepen our relationship with the Earth, working with native plants and trees.
This lively discussion explored how we can work with trees to root deeply into the Earth, and also resource ourselves when confined away from green spaces. The interview also looked at our relationships with different native tree species and at what ecosystems need to ensure trees can be root well. Do land-care choices that support the deep rooting of trees, shrubs and grasses indicate how to manage landscapes for the future?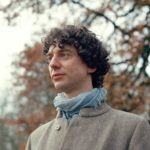 Biologist and author of Entangled Life: How Fungi Make Our Worlds, Change Our Minds and Shape Our Futures
Merlin has been breaking new ground with his research into fungi, the wood-wide web and perspective of looking at the world from a fungal point of view. His new book Entangled Life, was published on 12 May bringing mind-blowing research and a radical vision of the future.
The Tree Conference's aims are:
1) Halting the destruction of old growth forests and protecting the health of existing trees.

2) Promoting citizen-led reforestation and ecosystem restoration globally.

3) Lifting up the amazing properties of tree ecosystems in education, the media and in various communications to the general public.
For more information about this event and other tree related groups, partners and projects, sign up to our Newsletter on our contact us page

Or like the facebook page at www.facebook.com/thetreeconference