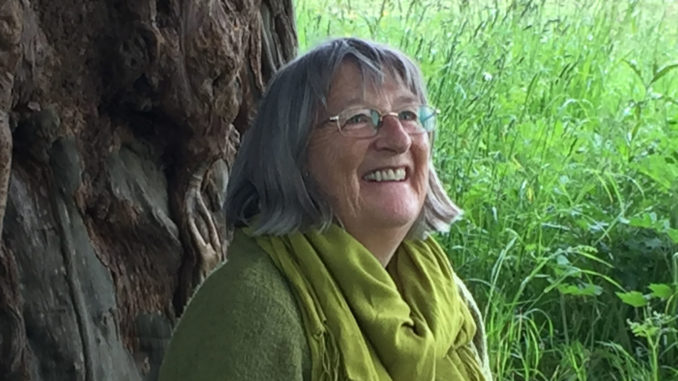 The Gifts of Trees with Glennie Kindred
There is a lot more going on within us and in the natural world around us that we have been previously led to think or to know.  Spending time with trees helps us to shift our consciousness and awareness and re-find a deeper connection and enter a more Earth-centered reality.  This is something a lot of us do naturally and part of what we love about trees!
We are very pleased that the wise and wonderful Glennie Kindred is going to join us to explore this process by sharing her passion for and knowledge of UK native trees.
Linking in with a theme of number of projects and partners to this year's event, Glennie will be giving some practical ideas about how listening to the needs of ecosystems can be achieved. This is part of a tool-kit of methods that support us in our growing and care for woodlands.
Glennie Kindred is an artist, author, re-wilder and runs interactive and participatory talks and workshops, based on her latest book 'Walking with Trees'.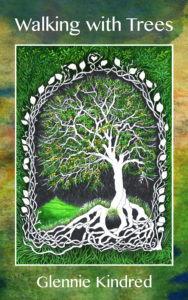 All of her twelve published titles explore ways to deepen our relationship with the Earth, through working with our native plants and trees, metaphysical healing, Earth protection, and creating simple heartfelt ceremony.
Glennie is also the co-founder and editor of the very popular Earth Pathways Diary.  It's a yearly publication that gives seasonal prompts to what to look for in the natural world around you, with beautiful artwork and prose to inspire a deeper connection.
Glennie's work inspires us to look more closely, listen more intently and walk with trees more often. She shares her stories and encounters with trees and weaves together many ways to deepen our engagement with them: growing them, harvesting and using them for medicine and food, intuitive craftwork and meeting with them as part of our seasonal celebrations and interactions with Nature. She also encourages us to find our way into a more subtle relationship with the trees, as part of our journey to heal our fractured relationship with the Earth.
We delight in bringing Glennie's passion for the power we collectively have to bring about change to this year's Tree Conference.
Bowing to the wild intelligence of your life force, and choosing to respond to the deepest wisdom of your soul is no longer merely an opportunity for growth, it is the global imperative upon which cultural transformation depends.'  Clare Dubois. TreeSisters